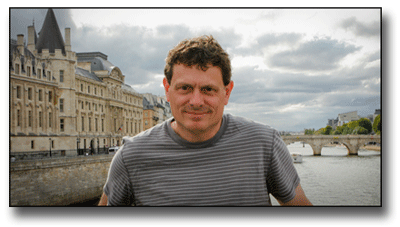 My name is Terry Cyr. I am an artist who explores the male form through extraordinary light.
I began a project the first of January 2011 called THE NAKED MAN PROJECT: One man's exploration in finding himself and his search for light, beauty, desire, and art. This became an endeavor to expose my sense of compassion, dignity and humanity through the history of my existence as an artist and gay man, and to examine my connection to the naked male form including feelings of desire and sexuality. The project also reveals the lessons I have learned and the obstacles I have overcome to live a creative life and to function comfortably as a gay man in our society. It is an in depth look into the heart and soul of creative inspiration, drawing from my background as a theater lighting designer and my life long fascination with art. I am particularly fascinated by the classic works of visual artists like Caravaggio, Mapplethorpe, and Fred Holland Day. I am also inspired by the writings of Tennessee Williams, Oscar Wilde, Thomas Mann and Jean Genet, and by Roman sculpture and Greek mythology; namely, all the things gay men find near and dear to their hearts.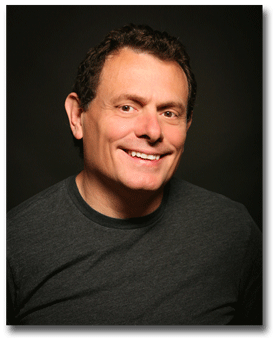 Currently I am living in the mountains of Western Montana in a small, picturesque town called Missoula. I was born in the paperback section of the Mineral County Library in Superior, Montana – a block from where my parents currently live. I spent most of my youth growing up on a 4th generation ranch, homesteaded by my great grandfather, working the fields and herding cattle. As far back as I can remember I have always been creative and seemingly very different from those who surrounded me, so growing up in this sort of environment became a constant struggle for identity.
I was always fascinated by movies and moviemaking. I originally wanted to become a cinematographer. But being from a poor family in small town Montana, it seemed this was not a possibility. When I was offered a scholarship to the local university theater program, I knew I had found my calling. But the program was far more difficult than I anticipated and I dropped out several times. Over a nine year period I did eventually get a BFA in directing and stage management. I loved all aspects of production and was especially drawn to lighting design and stage design. Stage Management was a perfect blend for me, offering a great balance between my creative right brain and analytical left brain.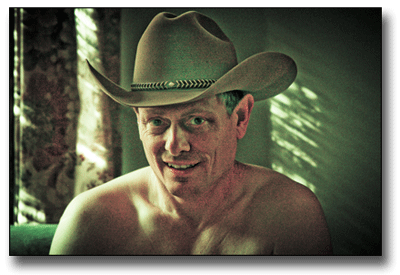 Worked for many years as a professional stage manager and lighting designer in theater until I finally burned out from the stresses of being on the road all the time. I returned to Montana to become a photographer. My focus was 'Arts and Entertainment' for the State of Montana, shooting archival and live productions, dance performances and concerts.
I had a teacher advise me when I first took up photography to shoot what I knew and things that I felt passionate about. Of course, what I really knew was the gay culture; drag queens and cowboys and the raw sensuality that I felt when viewing a naked man. These were the things I explored and passionately photographed, between the paid work of shooting portraits, weddings and entertainment images. It became a hidden passion, as there was no market for these images in Montana. To survive in Montana one must rely on a wealth of talents and skills so I became a landscape designer and systems operation manager at the local UPS center.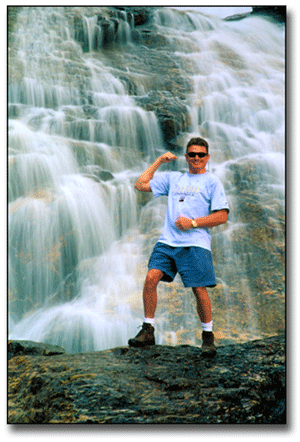 Eventually, I began showing some of my images in international online artist collectives and began to realize my passion was relevant to others outside the confines of my native Montana. So many people that connected with the images were fascinated by who I was and why I was creating such imagery in a remote place like Montana. As my circle of friends began to broaden and I was repeating a lot of the same stories, I realized that I needed to come up with a way to communicate my experience and share my passion for my art in a different manner. I began a daily blog to explore my own coming of age through stories and, most importantly, a series of photographs of nude men.
That project has now grown from just a few like-minded artist friends to a 300 -700 per day following of my world of male nude art.